Notes on the Empire Theater

NEW EMPIRE MOVIE REPLACES THE 'IT'

The old
It Theater
is no more. The old sign has been torn down, and a new one, "Empire Theatre," will soon take its place. Mr. Kay, formerly of Anacortes, Wn., has taken over the theater and has remodeled and renovated same and will conduct a first-class moving picture house.
Mr. Kay has had years of successful picture experience and will use his best endeavor to please the theater-going people of Medford. Pictures only of the highest class available will be shown. There will be no vaudeville, and there will be a uniform price of 5 and 10 cents.
A new ventilating system has been added to the house, assuring the patrons of plenty of good, fresh air at all times. The opening has been announced for Friday, Aug. 13. A hoodoo day, a hoodoo date. Come and help break the hoodoo on the old house.
Medford Sun,
August 13, 1915, page 3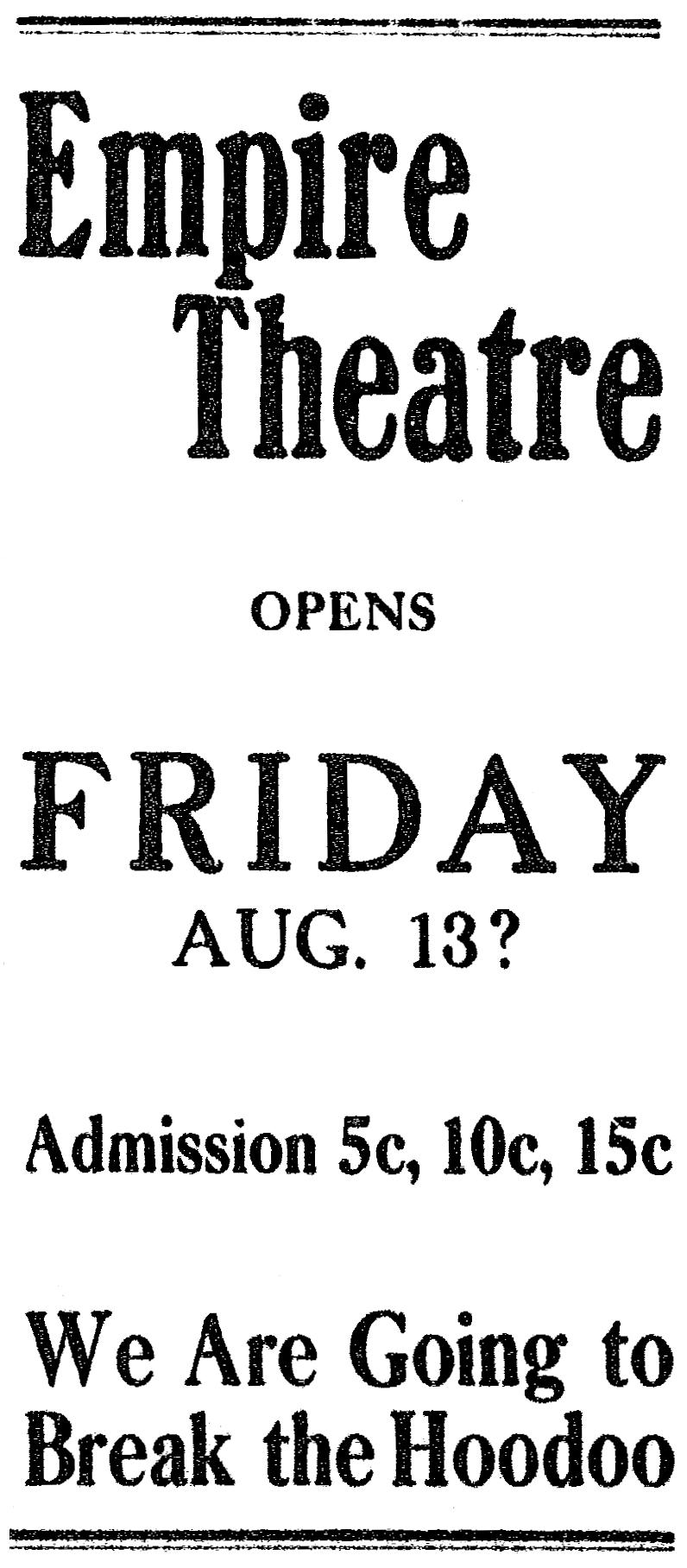 Medford Sun,
August 13, 1915
EMPIRE'S INITIAL SHOW APPEALS

The initial show given at the Empire Theatre last evening was unusually good. The pictures indicated that careful consideration of the most trivial details is pleasing to the public. Save for a dozen seats, the theatre was filled at the first show, and there was a fair-sized audience at the second performance.
Though special care was taken to have a suitable opening bill, tonight's show promises to be of much interest. The headline is Robert Warwick in "The Race in the Moonlight." Along with this remarkable play four other pictures will be shown. The theatre is cool and comfortable.

Medford Sun,
August 14, 1915, page 3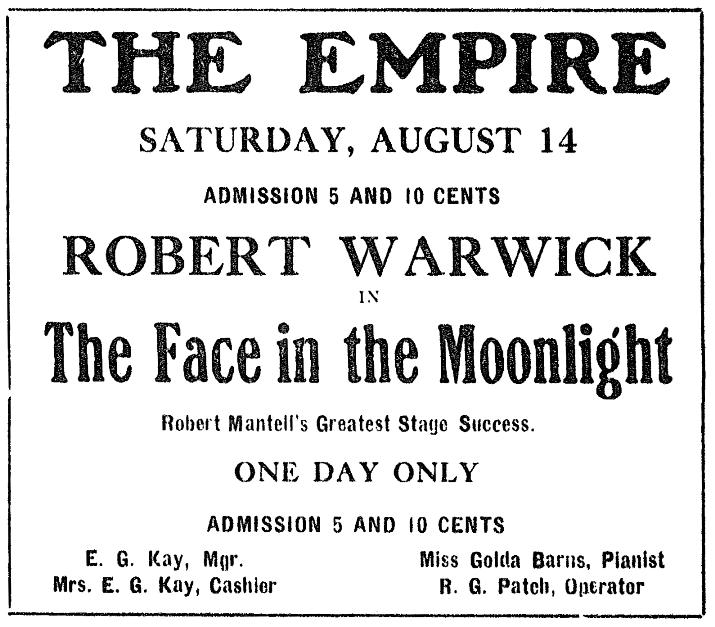 Medford Sun,
August 14, 1915
The Empire's brief life ended with the below ad. This also apparently ended the life of the 126 West Main as a theater location. It soon became the home of The Club.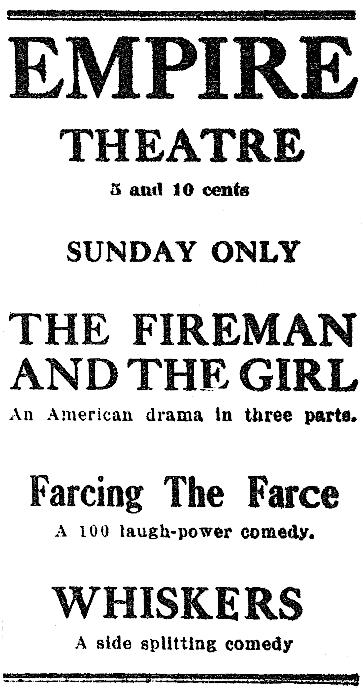 Medford Sun,
September 29, 1915
Last revised August 17, 2010